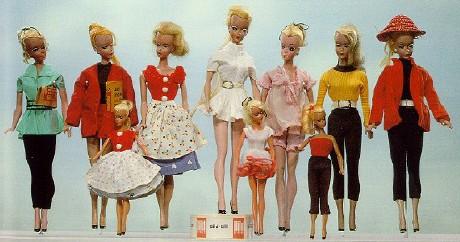 Bild-Lilli dolls (Photo: http://www.musee-imaginaire.de) CLICK HERE to See Bild-Lilli dolls on eBay

Bild-Lilli was a sexy cartoon character, created by Reinhard Beuthien, that first appeared in the German Bild newpaper on June 24, 1952. Her persona was that of a country girl who had come to work in a newspaper office in the big city, a curvaceous girl with a quick wit, who wore her blond hair in a high ponytail and favored perilously high heels with her tight skirts and capri pants.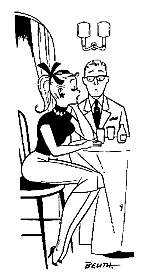 The Bild-Lilli cartoon was such a big hit with readers that it was decided to produce a Lilli novelty doll, aimed at the adult readers rather than children.
The task of creating the Lilli doll was given to Max Weissbrodt, of the Hausser/Elastolin company in Neustadt/Coburg, Germany who designed the doll, an 11 1/2" doll, made of plastic (elastoline) coated with paint, with hand-painted painted features, and molded on shoes. A smaller version of Lilli, 7 1/2" tall, could be suspended from the rear view mirror of a car, on a little swing.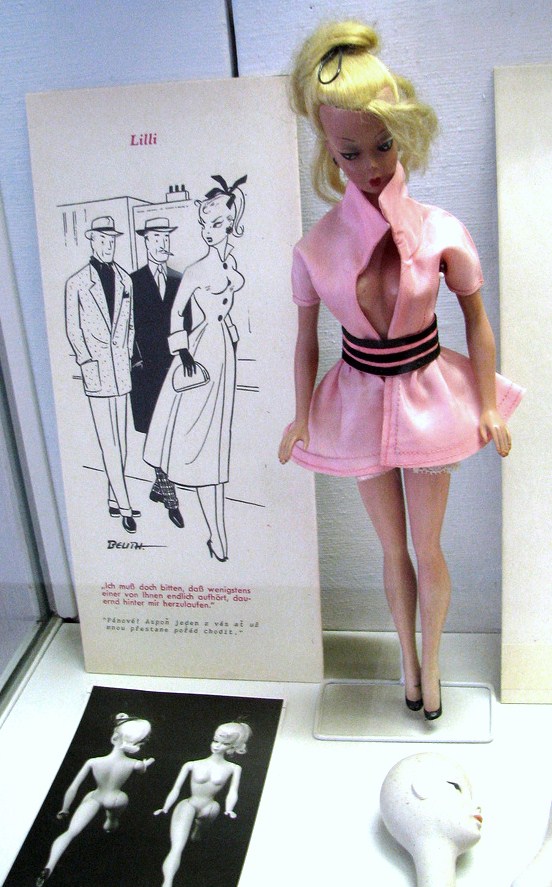 Bild-Lilli at the Barbie Museum, Prague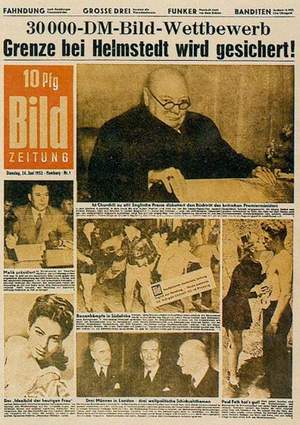 1st Edition BILD-Zeitung, 24 Jun 1952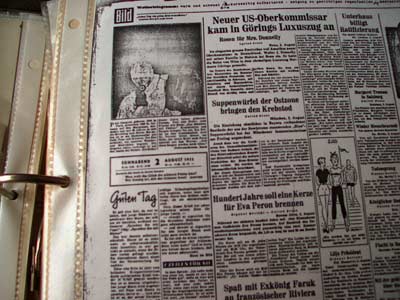 BILD Zeitung 2nd August 1952, the Bild-Lilli cartoon is seen to the right of the page.



On August 12, 1955 Lilli was first sold in Germany, through outlets such as cigarette kiosks and a few toy stores. Bild-Lilli had a unique construction so patents were registered for her leg joints and neck joint. There was a whole wardrobe of clothes collectors could buy for her, and a little girls also wanted her as a playdoll.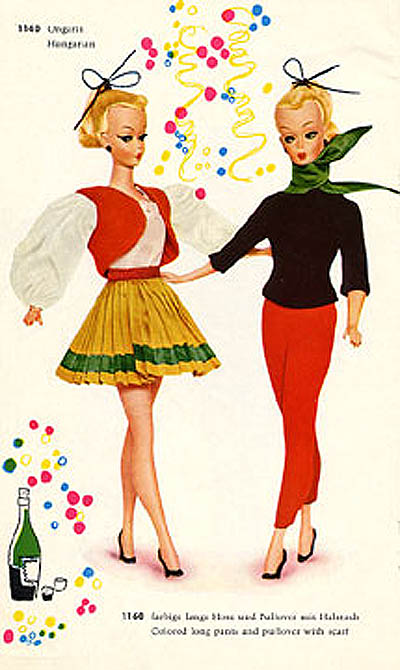 Bild-Lilli outfits
Source:Original Bild-Lilli catalog
If she reminds you of a Barbie doll, that is because Bild-Lilli was the inspiration for Barbie. Ruth Handler, the founder of Mattel, bought a few Bild-Lilli dolls when shopping in Europe in 1956 and on her return to the USA, gave her "discovery" to her engineers with instructions to make a similar doll suitable for children. The result was the first Barbie of 1959, and the rest, as they say, is history.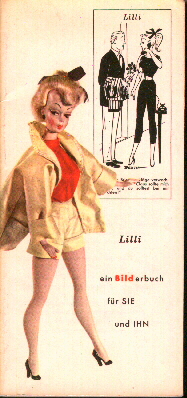 Barbie debuted at the New York toy fair on March 9, 1959. Barbie was made of superior materials, had rooted hair and removable shoes, but her resemblance to Bild-Lilli was undeniable; placed side by side it looked as though they were made from the same mold. A "little matter" of getting the rights from Bild-Lilli's creators, seemed to have been overlooked.
Barbie had already become a runaway success in the USA, allegedly unknown to Bild-Lilli's stake holders, by the time Mattel approached them to negotiate a deal. Whatever the circumstances, the outcome was that the owners of Bild-Lilli sold the rights for a relatively small lump sum, even in relation to the money Barbie was generating at the time. Not surprisingly, the settlement was an uneasy one and court cases followed, with even a court case as recently as 4 or 5 years ago.
These days Bild-Lilli has found recognition among serious Barbie collectors, with original Bild-Lilli dolls fetching up to $3,500.00 US or more at auction, easily rivalling the No 1 Barbies.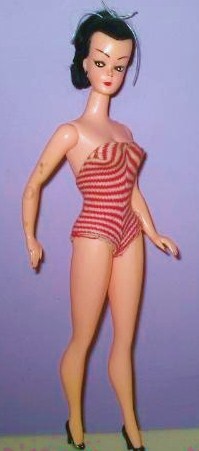 Hong Kong Lilly
For the average collector on a limited budget, a still affordable version of a Bild-Lilli is a doll from the Marx Toy Company made in Hong-Kong commonly referred to as "Hong Kong Lilly" or "Hong Kong Lilli". Marx had a licence to manufacture the doll in 50'-60's. The construction is very similar to Bild-Lilli. Both Bild-Lilli and Hong Kong Lilly dolls are made of frail hard plastic. The original German 11 1/2" Bild-Lilli's are coated all over with a layer of paint and there are differences seen in the painting of the features and hair colors etc, but otherwise the Hong-Kong Lilly is a good example of the type, still in an affordable price range. Try a search for the words "barbie lilli" in the search box above and see what comes up, and have fun collecting!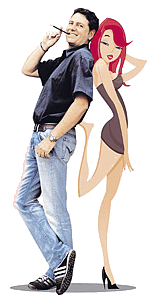 The Bild newspaper now has a new updated Lilly, (now Lilly with a "y"), seen here next to her creator Ully Arndt. (www.ullyarndt.de)

Bild-Lilli Doll seen in Barbie Bazaar Magazine

Early Barbie seen on Ebay
Author: Patricia Hayes for bisque-dolls.com, 10-10-2007